Locksmith Services
Baltimore Lock & Hardware's commercial locksmith services include master key systems, lock replacement and repair, lock rekeying, key duplication, mag lock and deadbolt installation, and installation of keyless entry and electronic access systems. Our team of experienced, bonded locksmiths service businesses throughout Maryland, Washington D.C., northern Virginia, southern Pennsylvania, Baltimore City, and Baltimore County. Our locksmiths have over 100 years of combined experience installing and servicing commercial doors, locks, and access systems of all types.
Master Key Systems
Baltimore Lock & Hardware has created and installed master key systems for businesses with as many as 5,000 employees, and as few as five. Master key systems are ideal for many businesses, as they allow employees access to different areas depending on their job function. The design of these systems is an important step in ensuring their security and functionality. We'll customize a master key system that's uniquely tailored to the requirements of your facility and employees. By sending a team of bonded, experienced locksmiths to your location, we can have the system installed and implemented quickly.
Key Duplication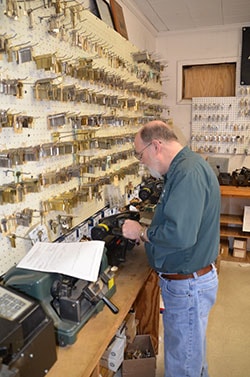 Whether you need additional keys made, have a lock with no key to open it, or have a high-security lock that requires specialized key duplication, Baltimore Lock & Hardware has trained, reliable locksmiths with the necessary equipment to duplicate most keys. We provide commercial key duplication, residential key duplication, master key duplication, and more.
High-Security Keys & Locks
High-security locks improve security with features like resistance to picking, drilling, and forcing. These improved security measures make the installation, service, and repair of high-security locks, more challenging. Many offer improved bump and key control, which makes keys more difficult to duplicate. However, this means you can't simply have your keys duplicated at any hardware store. When you need service, installation, or duplicate keys for a high-security lock, you need a professional locksmith service like Baltimore Lock & Hardware.
Lock Replacement, Rekeying, & Repair
Broken locks or locks that have been compromised by missing key are a significant security risk to any business. Baltimore Lock & Hardware's skilled locksmiths can rekey, replace, and repair commercial and residential locks of all types. We offer a full range of quality lock manufacturers to choose from.
Keyless Entry & Electronic Access Systems
From card entry systems to digital keypads, we can install and service a wide array of keyless entry and electronic access systems for your business. Electronic access systems allow businesses to control access to different secure areas. These systems can also document the time when an employee accesses a specific location. We have a range of keyless entry and electronic access systems in stock, and our trained personnel can install, service, and repair most systems on site.
Deadbolt & Mag Lock Installation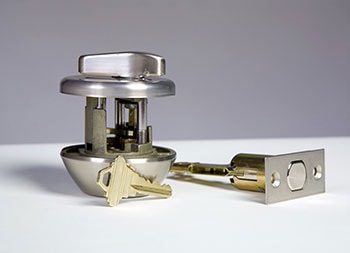 For exterior doors that need increased resistance to force, deadbolts are a simple but effective security measure. Mag locks, or magnetic locks, are more durable and difficult to damage. We carry and service a full range of mag locks in varying weights and size, for use in a variety of commercial door applications.