Commercial Doors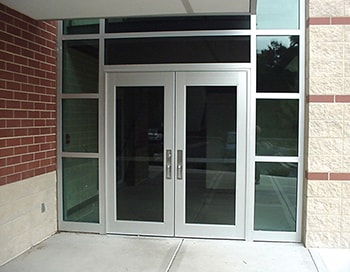 The entrance to your business is where your customers form their first impression. The top businesses and institutions in the region trust Baltimore Lock & Hardware to service, install, and secure their commercial doors.
We provide reliable, fast commercial door service to businesses throughout the Maryland, Washington D.C., northern Virginia, southern Pennsylvania, Baltimore City, and Baltimore County.
Every business has unique requirements for security, convenience, and aesthetics. With more than 100 years of combined experience, our highly-trained locksmiths have serviced and installed commercial doors of all types, including doors with automatic handicap operators. Our experience with commercial doors of all types, combined with access to a full range of hardware, allows us to quickly and efficiently service your commercial door on location.
Commercial Door Installation & Repair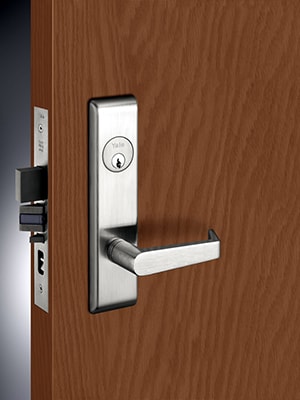 The experienced locksmiths of Baltimore Lock & Hardware install and repair commercial doors of every type for a range of businesses in the region. We service businesses in every sector, including healthcare and government. Whether you need hollow metal, wood, installation and repair, we have an extensive stock of commercial hinges and other hardware and the experience and equipment to complete the job with efficiency. We service, install, and repair:
Hollow metal fire doors, in varying gauges
Steel doors for improved security
Wood doors in a variety of finishes and styles
Door Closer Sales & Service
We install and adjust door closers and exit devices for all types of businesses. We offer installation and service on a range of both manual door closers, which use torsion springs to regulate the speed of the door, or automatic door closers, which are activated by motion or push button control. Door closers can be surface mounted or concealed within the door, doorframe, or floor.